The most reliable Poplar Storage Solutions for Movers E14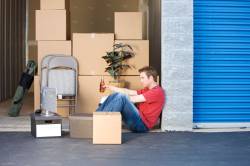 When you call on the removal services of Poplar Removals you may not realise that we can help you with what comes after. Increasing numbers of E14 movers are looking for storage services and our removal company's involvement in your relocation offers you a perfect opportunity to cut out the middle man and get your excess items placed into storage space, directly from our removal vans and as part of the moving service we are able to offer you. If you call us on 020 8434 7298 we can give you a free quote for our removal service with the inclusion of safe storage.

If you are moving house one of the problems you may encounter is a lack of space in your new property. Alternatively you could be moving into a rented home for a while and in the gap between addresses, having somewhere to store your furniture will be priceless to you. There are no better storage providers than our removal company and we can give you a number of options for the safe and secure storage of your belongings. We have the most extensive range of storage rooms in London and they range from small lockers right up to living room sized units, able to accommodate a large quantity of furniture, boxes and any other goods you are looking to keep in a safe environment.

Our storage rooms are clean and maintained at room temperature, with very secure walls and entrance points. You will be given a pass code which allows you and you alone to enter Poplar Removals's Poplar storage facility – you need this to get in and out and to set and reset the alarm in the room, which remains on at all times that you are away. You will also have a thick and protected padlock for access and the facility is constantly manned by trained and effective security guards with CCTV footage throughout each corridor. There should be no reason for you to have concerns about security with our removal company providing you with storage space.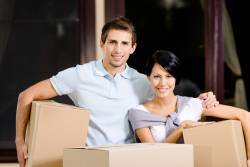 We have warehouse storage E14 companies can take advantage of by calling 020 8434 7298 and booking pallets and shelves to store business stock and any other items they need to place in safe surroundings. You can book warehouse storage for as little or as much time as you would like and our removal company can coordinate the entire transportation service for you as well with our man and van able to reach your business at any time of day to make the deliveries and collections you require. The storage security you will receive will be of the very highest level and you can depend on us to offer you insurance cover as part of the price we quote for storage when you contact us on 020 8434 7298.

Our storage facility is very accessible for all forms of removal transport if you are coming in your own vehicle and the loading bay backs on to the entrances with wide elevators for heavy duty items to be taken up and down floors. You can use our trolleys and ramps to load and unload items that you are placing into our Poplar storage units and the access we offer is almost unlimited – our storage compound is open late into the evenings, early in the morning and on weekends and public holidays to make it as accessible as possible for our loyal customers.

To book storage space with our company all you need to do is contact 020 8434 7298 and then be given a quote and details over the telephone.