Bringing E14 removal van hire to serve your Poplar removals needs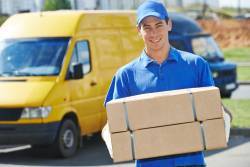 Poplar removals involving individuals and families sometimes don't require the help of a removal company, but whenever you are moving in London it is essential to have transport that can accommodate everything you own. It is not the sort of city which invites you to make numerous trips back and forth and having a sizeable E14 removal van can save you all manner of problems. You can hire a moving van for as long as you need by calling Poplar Removals on 020 8434 7298 and we'll provide you with the removal vehicle you require for the time that you need it. This is a service available to all our customers including families, lone tenant and student movers, couples, small local businesses and corporations – absolutely anybody can need a removal van for any purpose at all and we are very easy to rent vehicular support from when you need it most, with vans available to customers at all times on all days.

Removal vans are not famed for their cleanliness and that's almost a given with most removal hire companies in London. However our moving trucks are regularly cleaned to a very high standard as it's not fair for you to have your personal belongings exposed to the remnants of previous uses of the vehicle. You can therefore be assured that when you are loading up your boxes and home furnishings that they won't be ploughed through weeks of dust and dirt from other people's removals. You also won't have to scrape the varnish off your tables, chairs and cabinets when you load them into our removal vans. We can provide carpets to cushion the floor area so that larger items can be loaded on their sides, upside down or in any other manner without being scraped and scratched.

Poplar Removals's E14 removal vehicles are also equipped with ramps and trolleys to give you some very important help when loading and unloading items that are too heavy to carry. Most removals involve quite a substantial quantity of heavy furniture and whether it's a dining room table, chest of drawers, hostess trolley, couch or a refrigerator you are moving, you don't want to risk dropping it on the ground or worse still, doing yourself an injury. Having a trolley to cart heavier pieces to and from the removal van is sometimes a lifesaver.


If you call us on 020 8434 7298 we can arrange for your Poplar removal van hire to be extended if you decide you need more time, or want to use it for longer. We don't place unreasonable restrictions on the use of our vehicles, nor do we give you limited options for hire. You can borrow a removal van of more or less any size, depending on the delivery load you are intending to move. The vans we can offer range from very small and compact models, ideal for lone movers or for furniture and equipment deliveries, to medium sized vans able to accommodate the contents of an apartment, to removal lorries for home removals of any size.

Call 020 8434 7298 to book your removal van and to receive a quote for the prices we can offer you. With hourly and daily rates available, and insurance included, you pay a straight up fee with no hidden costs involved and that is yet another reason why we are more trusted than many other removal companies in London. You can borrow our vehicles on any day for more or less any time, and we can even have the model you have hired delivered to you personally.